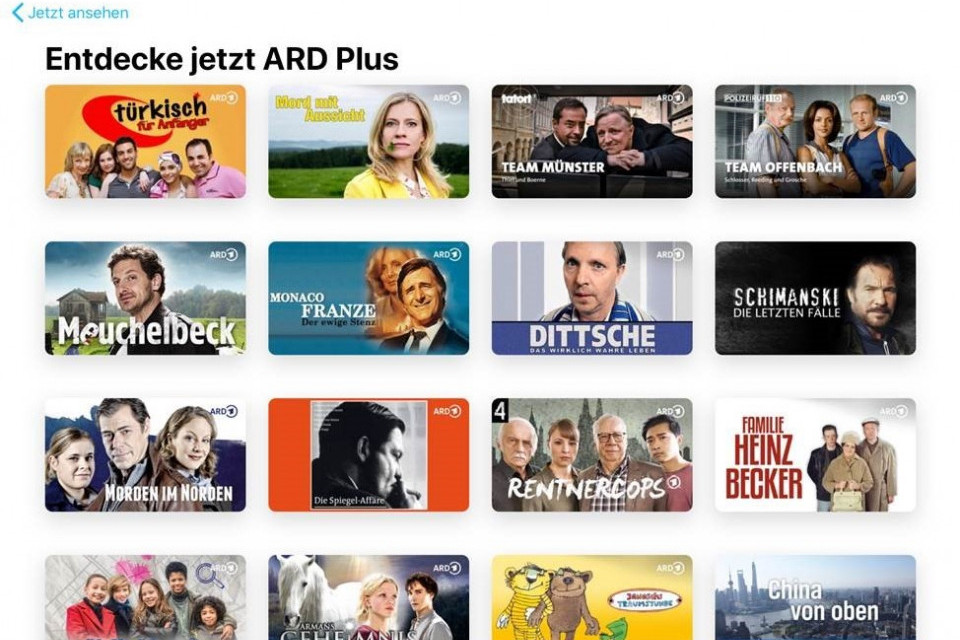 ARD Plus now also available on AppleTV+
05.02.2021Following the launch of the ARD Plus channel on Amazon Prime Video in October 2020, the service is now also available to AppleTV+ users.
ARD Plus offers users a wide-ranging portfolio of exclusive ARD programmes, from TV movies, series and documentaries to shows, comedy formats and programmes especially for children.
Telekom Internet and TV users can continue to use the ARD Plus Channel as part of MagentaTV at no additional cost.
ARD Plus at Amazon:https://amzn.to/39NH2HV
ARD Plus bei Magenta TV:https://bit.ly/39Q7Fw8
More information on AppleTV+:https://www.apple.com/de/apple-tv-plus/