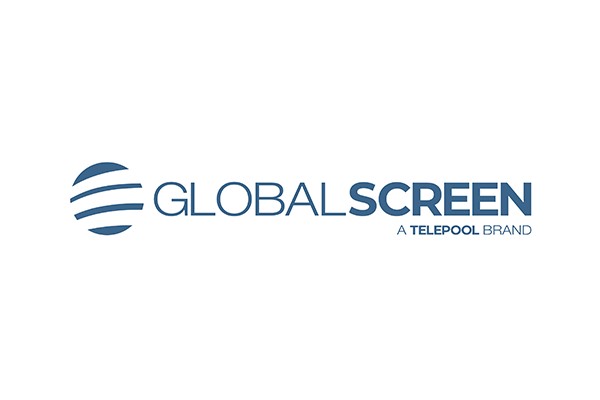 GLOBAL SCREEN LAUNCHES PRE-SALES FOR NEW PRESTIGE SPY DRAMA DAVOS AT MIP-TV
Munich, 12 April – Leading European distributor Global Screen, a TELEPOOL brand, will launch prestige spy drama Davos at MIP-TV. The 6 x 45' series is inspired by real events that occurred in the early days of the European Secret Services.
Available to buyers for the first time at MIP-TV, Davos boasts a stellar cast headed by Dominique Devenport (Sisi), David Kross (The Reader), Jeanette Hain (Never Look Away), Max Herbrechter (Rauhnächte), Sunnyi Melles (Triangle of Sadness) and Stipe Erceg (Vienna Blood).
The First World War is ravaging Europe. By contrast, Davos, the noble spa town in the Swiss Alps, seems like an oasis of peace. But behind the scenes, neutral Switzerland takes centre stage in a relentless battle between the secret agents of the world powers. Young nurse Johanna Gabathuler unexpectedly gets caught between the fronts: to win back her illegitimate child, she starts to work as a spy for the German Secret Service – and suddenly becomes the tipping point in a risky plan that decides over war and peace.
Created in German and Swiss-German with English subtitles and dubbed in French and Italian, Davos is produced by Contrast Film, Letterbox Filmproduktion, Amalia Film, SRF and ARD Degeto .
Alice Buquoy, SVP International Sales & Acquisitions, Global Screen comments, "We are extremely pleased to launch pre-sales of this major, big budget production Davos at MIP-TV. It's a cinematically stunning, sumptuous and thrilling series set in an incredible location in Switzerland, with a narrative that deals with many difficult issues that Europe and other parts of the world are facing even today."
According to Letterbox producers Michael Lehmann and Lisa Arndt, "Davos certainly addresses modern day themes. The universal relevance of the material, the shocking topicality of events and the unique setting in the snow-covered Alps of the world-renowned mountain resort make the series a most extraordinary pan-European flagship project, both from a production and a content perspective. This project would not have been possible without the support of our partners."
Contrast Film producers, Ivan Madeo and Stefan Eichenberger add, "Set in neutral Switzerland, where in the shadows, the movers and shakers from across Europe were manipulating policies and events to benefit their own ends, Davos delivers a new and unique insight into the First World War, and the role of Switzerland in it. It was always our goal to produce the first Swiss series that was from the very outset conceived for an international audience."
The series will be available at the end of Q4 2023.