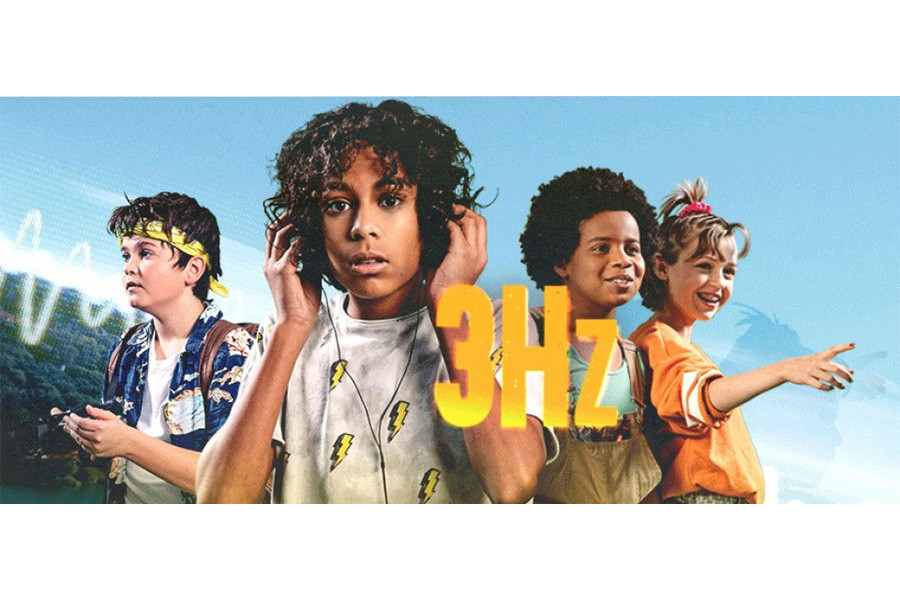 Global Screen picks up mystery youth series 3Hz by De Mensen & VRT (Ketnet)
What if by listening to the past, you could save the future?
Global Screen and International Emmy Kids Award-winning production company De Mensen("Nighthawks", "Hotel Beau Séjour", "Undercover"), together with Flanders public broadcaster VRT (Ketnet), have signed a deal for the distribution of 3Hz (Three Hertz). This adventure series for kids and teens follows the exciting journey of four friends as they uncover mysterious secrets by listening to the past.
With his vintage Walkman, Felix can listen to the past. Together with his best friends, Sammy, Noor and Ella, he sets out to find answers about the mysterious death of his mother and discovers an environmental scandal. Chemical waste dumped illegally in the '80s threatens their town. How is all of this connected? Can the four friends prevent an absolute disaster before it's too late?
3Hz catches the spirit of today's youth with themes such as environmental protection, legacy and being yourself. The 13x26 min. episodes are full of friendship, first love and the dark secret that Felix and his friends uncover.
The first season of3Hz will be broadcast in Belgium by VRT's kids' brand Ketnet in late summer. Season II is currently being shot in Belgium.
Pieter Van Huyck, Head of Scripted at De Mensen says: "3Hzis an acoustic time-travel to the 80s (also nice for the parents), with a clear message for the future. It is entertainment with substance, a story that appeals to the concerns, desires, and emotions of young audiences. We are excited and proud to work together with Global Screen to entertain and move many young people across the world."
Annemie Gulickx, Channel Manager of Ketnet, adds: "The moment we read the pitch for3Hz, we could already feel the atmosphere this series would evoke. A cool group of four kids, solving a mystery against the backdrop of an eternal summer. We are convinced that children will love the characters, the story and of course the yellow Walkman. The first season was a joy to watch."
Global Screens' VP Acquisitions & Co-Productions, Ulrike Schröder, about picking up 3Hz: "We've been following the impressive work of De Mensen for quite a while and are truly excited to work with them on this great series.3Hzhas everything that young audiences are looking for today, a cool and edgy look, diverse characters, great music as well as highly topical global issues such as environmental protection, with the added extra of an exciting crime story. We are thrilled to present 3Hz to international audiences over the coming months."