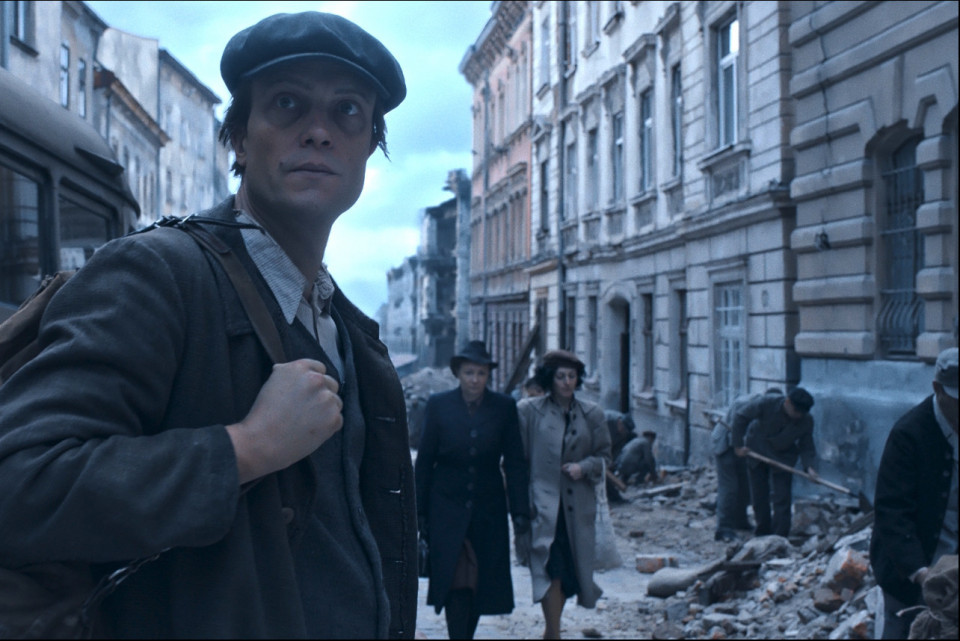 Signature Entertainment has acquired the rights to GLOBAL SCREEN'S stirring World War Two drama PLAN A for the UK, Ireland, New Zealand and Australia
Munich-based sales unit Global Screen, a brand of Telepool, has closed presale-deals on major territories for PLAN A, an inconceivable, yet true story that simultaneously moves and shocks and has never been told in the cinema before.
Signature has acquired all rights for the UK, Ireland, New Zealand and Australia, with Twelve Oaks Pictures picking up Spain. A further deal is being lined up for Japan with New Select.
The film by the directors Yoav and Doron Paz ("Phobidilia", "The Golem") tells the true story about a dangerous and bold secret operation called Plan A. In 1945, a group of Jewish Holocaust survivors plans an ultimate act of revenge for the six million Jews murdered by the Nazis. It gives a new perspective on the Holocaust and deals with our most primal feelings such as revenge, justice, and morality. The lead roles are taken by August Diehl ("A Hidden Life", "Inglourious Basterds") and Sylvia Hoeks ("Blade Runner 2049", "The Girl in the Spider's Web"), with the rest of the internationally renowned cast including Michael Aloni, Nikolai Kinski and Milton Welsh.
Germany 1945, Max (August Diehl), a Jewish Holocaust survivor, meets a radical group of Jewish resistance fighters, who, like him, lost all hope for their future after they were robbed of their existence and their entire family was killed by the Nazis. They dream of retaliation on an epic scale for the Jewish people. An eye for an eye, a tooth for a tooth. Max starts identifying with the group's monstrous plans...
Directors Yoav and Doron Paz comment: "Keeping the memory of the Holocaust alive is a duty and a great responsibility that our generation will very soon bear alone, since there are not many survivors left. We strongly believe that each generation must make its very own films about this period. To keep the subject alive, to honour the dead of the Holocaust, to learn from it for the future. Now the time has come to tell this story as well."
PLAN A is a German – Israeli co-production produced by Skady Lis (Getaway Pictures), Minu Barati (Jooyaa Film) in co-production with UCM, Bayerischer Rundfunk, Arte, Sky Deutschland, Phiphen Pictures and Cine Plus, with the participation of FilmFernsehFonds Bayern, DFFF , MEDIA and the Rabinovich Foundation of the Arts.