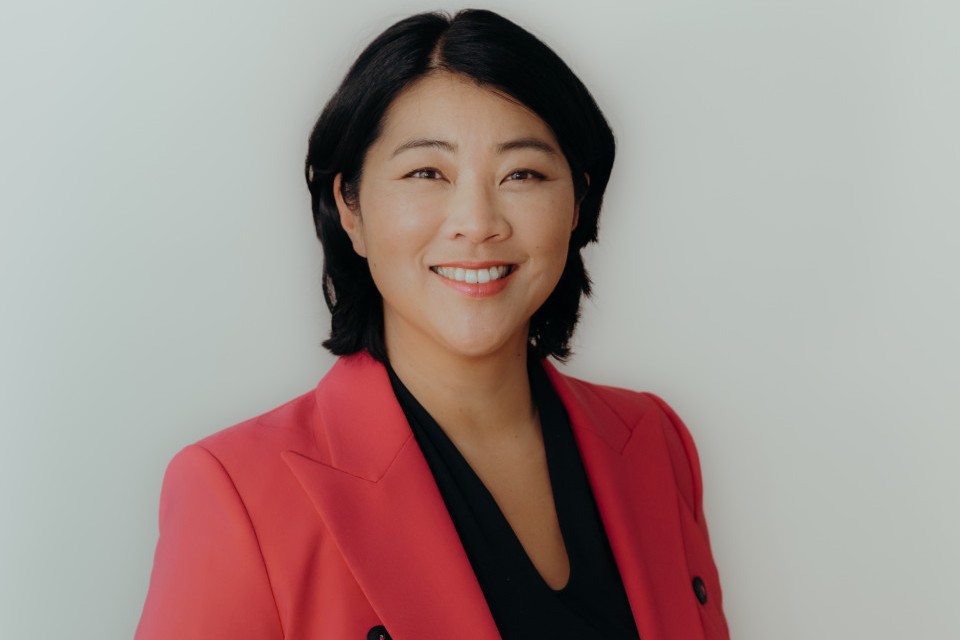 Yoko Higuchi-Zitzmann Named CEO of Telepool, German Licensing and Distribution Company Recently Acquired by Westbrook Inc.
Leveraging almost 25 years of experience at major studios in global content marketplace, Higuchi-Zitzmann will shepherd Telepool as it expands capabilities beyond licensing, extends Westbrook Inc.'s international reach
MUNICH— Westbrook Inc., the Los Angeles-based entertainment and media company, today announced the appointment of industry veteran Yoko Higuchi-Zitzmann as CEO of its German licensing and distribution company, Telepool GmbH.
Higuchi-Zitzmann's appointment comes after Westbrook's acquisition of Telepool in December 2021 as part of the company's broader strategy for international expansion. As CEO, Higuchi-Zitzmann will oversee all aspects of Telepool's operations, which span content development, co-financing, and co-production activities, as well as Telepool's subsidiary brands and entities, including Global Screen, one of Europe's leading global distributors of film and TV, and home entertainment label EuroVideo. Global Screen has managed world sales for popular titles including "School of Magical Animals," "The Conference," as well as the upcoming title "Davos", which will be showcased at the 2023 Berlin Film Festival for the Berlinale Series Market.
"Yoko brings to Telepool over 25 years of experience driving content production and distribution on a global scale," said Ko Yada, CEO of Westbrook Inc. "As Telepool's CEO, Yoko will support the impressive work already done by the Telepool team to bring international content to Germany, and local content to the world. She'll expand Telepool's development and production capabilities and further extend Westbrook's reach in European markets, helping us to build a leading, independent global content studio. We are thrilled to have found a leader who shares in our mission of connecting people through globally resonant storytelling."
Launched in 2019, Westbrook has made its mark in the film and TV industry, having produced such successful titles as the award-winning film "King Richard," Emmy-winning Facebook Watch show "Red Table Talk," and "BEL-AIR," one of Peacock's highest rated shows.
"Westbrook is a pioneer in the entertainment industry across mediums, and I look forward to playing a role in growing the company's global footprint," said Yoko Higuchi-Zitzmann, CEO of Telepool. "We will strengthen the bridge between the two companies, maximizing Westbrook's presence in the global content marketplace through Telepool's extensive sales and distribution infrastructure. With a 60-year track record of great storytelling, Telepool is one of the most respected names in the international distribution and German-language licensing game. As CEO, it will be my task to grow on these strong roots while working alongside a top-content-producing owner like Westbrook Inc."
Higuchi-Zitzmann brings over two decades of experience leading teams across development, production, financing, distribution, sales, and acquisitions at some of the most respected companies in the industry. Most recently, she served as the Managing Director of Pantaleon Films GmbH ("Army of Thieves"), one of Germany's most successful independent production companies. Pantaleon Films, part of Pantaflix AG, cooperates with well-known partners such as Netflix, Amazon Prime, Paramount and Warner Bros.
Previously, she held leading roles at Studio Hamburg Production Group and Constantin Film AG, as well as an earlier role at Telepool GmBH. Her credits include RTL Television's premium series "Herzogpark," StudioCanal international box office hit "My Blind Date with Life," along with high-profile projects like Walter Salles' "Motorcycle Diaries," Christophe Barratier's "Les Choristes," and Olivier Dahan's "La Vie En Rose," which took home two Oscar nominations and a Golden Globe.
In response to her departure, Pantaflix CEO Nicolas Paalzow commented, "In her time as Managing Director of Pantaleon Films, Yoko launched many important ventures, especially developing top titles, from which we will profit greatly in coming months. We are sad to see a top-notch and enormously likable colleague like her go."